Institute of Banking Personnel Selection conducts IBPS RRB PO Exam to recruit eligible and interested candidates to the post of Probationary Officer. Candidates who are aspiring to appear for IBPS RRB PO Exam should ensure that they know all the details about the recruitment such as eligibility criteria, exam pattern, syllabus and so on. IBPS RRB PO syllabus comprises of the important list of topics from which questions are asked in the exam. Knowing the syllabus is the first step to prepare for any competitve exam. Candidates must know the details of the syllabus before they start their preparation. Read this article to know all about IBPS RRB PO syllabus and other details. If you are preparing for competitive exams and are looking for expert guidance, you can check out our monthly 
FREE Current Affairs Ebook- Download Now
.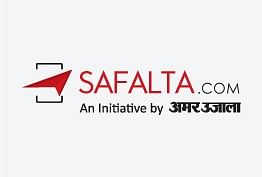 Source: Safalta
Download Free PDF of IBPS RRB PO Syllabus- Click Here
October Month Current Affairs Free Ebook: Download Here
IBPS RRB PO Syllabus 2021
Here is your complete guide for the RRB PO syllabus and the latest exam pattern; the exam tests analytical skills, mathematical skills, and basic English knowledge of candidates. 
Exam for IBPS RRB PO is conducted in online mode. There are three phases to exam:
Preliminary 
Mains 
Interview 
We have done minute analysis of IBPS RRB PO Syllabus. Knowing the syllabus in detail can help you to organize your preparation, analyze strengths and weaknesses. IBPS as such does not describe the syllabus in detail, our analysis of the previous year's exam will help you to approach the exam in a scientific manner.
IBPS RRB PO Syllabus can be divided into following parts:
Reasoning
Quantitative Aptitude
English Language
Hindi Language
Computer Knowledge
General Awareness
Financial Awareness
IBPS RRB PO Syllabus: Reasoning
In order to test reasoning abilities of aspirants reasoning test is conducted. Questions are generally from verbal and non-verbal reasoning. Following are the list of important topics.
Puzzles - Seating Arrangement: Circular/Direction-based/MISC
Number Series
Odd man out
Coding-Decoding
Blood Relation
Analogy
Syllogism
Alphabet Test
Ranking and Time
Causes and Effects
Direction Sense
Figure Series
Word Formation
Statement and Assumption
Assertion and Reason
Statement and Conclusion
Statement and Arguments
Statements and Action Courses
IBPS RRB PO Syllabus: Numerical Ability
Numerical ability is tested to ascertain, computational skills and analytical skills of aspirant. Speed of calculation and method adopted are critical.
Number System
Data Interpretation - Bar Graph, Line Graph & Pie chart
HCF & LCM
Profit & Loss
Simple Interest & Compound Interest
Time & Work
Time & Distance
Decimal & Fraction
Averages
Simplification
Partnership
Percentages
Ratio & Proportion
Averages
Case Studies Charts and Graphs
Permutation & Combination
Probability
IBPS RRB PO Syllabus: General Awareness
Questions are of basic nature, directed towards testing basic understanding of surrounding and awareness about current events. Types of questions:
Current AffairsNational & International
Sports Abbreviations
Currencies & Capitals
General Science
Government Schemes & Policies
Banking Awareness
RBI
National Parks & Sanctuaries
Attempt Free Mock Tests- Click Here
IBPS RRB PO Syllabus For Basic computer
Fundamentals of Computer
History of Computers
Future of Computers
Basic Knowledge of Internet
Networking Software & Hardware
Abbreviations Shortcut Keys
MS Office
Database
Security Tools
Virus
Hacking
Trojans Input and Output Devices
Computer Languages
IBPS RRB PO Exam Syllabus: Language Competency 
Question have wide range:
Reading Comprehensions
Grammar / Vyakaran
Spotting Errors
Fill in the Blanks
Misspelled Words
Jumbled Words
Rearrangement of Sentence
Jumbled up sentences
Idioms and Phrases
Cloze Tests
One word Substitution
Antonyms and Synonyms
IBPS RRB PO Exam  Pattern
IBPS RRB PO Exam pattern for Preliminary Exam 
The preliminary exam is the same for all grades under IBPS RRB Officer's exam. Each year around 5 to 6 lack, aspirants appear for the same. Knowing exam patterns and the IBPS RRB PO syllabus can provide you edge over others.
 
| Section  | Number of questions  |
| --- | --- |
| Reasoning  | 40 |
| Numerical  Ability  | 40 |
Candidates are given an overall time of 45 minutes to complete the test. While each question carries 1 mark each and has four options. There is a penalty for wrong answers (one-fourth of the total marks for the given question).
IBPS RRB PO Exam pattern for Mains Exam 
The mains exam is conducted over a span of two hours, marks per question vary, but negative marking remains the same (one-fourth of total marks for the given question). The pattern of the mains exam is as follows:
| | | |
| --- | --- | --- |
| Section  | Number of Questions | Marks  |
| Reasoning Paper | 40 | 50 |
| General Awareness Paper | 40 | 40 |
| Numerical Ability  | 40 | 50 |
| Language Paper | 40 | 40 |
| Basic Computer Knowledge | 40 | 20 |

Candidates are advised to adopt a comprehensive approach towards mains and prelims, as both the exams are interlinked.