For digital marketing interviews, there is no set framework. Depending on the employer and the interviewer, the process will differ. Employers may assess your digital marketing expertise and technical skills to see whether you are the correct fit. You should also expect to be asked behavioural questions about your work habits, experience, and personality. To prepare for your digital marketing interview, you'll need to be familiar with the company, the role, and the requirements—as well as be ready to articulate how you can add value as a Digital Marketer. Examine the company's brand and current digital marketing strategy before the interview. You can better personalise your digital marketing interview responses if you understand their mission, beliefs, and marketing methods. Consider making recommendations to help them improve their digital marketing. If this comes up during the interview, you'll be prepared to demonstrate your analytical and creative thinking skills.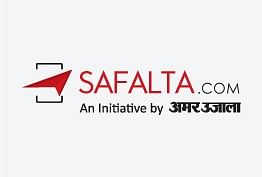 Source: Safalta.com
Register here
 to prepare for the course you are interested for.
You can examine and practise these common digital marketing interview questions and answers to prepare for any interview topic that may arise during your interview.
Continue Reading about Digital Marketing-
Is Digital marketing well paid : Can you really earn good money through digital marketing?
How to start a career in digital marketing?
Digital Marketing and how does it work? What is digital marketing?
Digital Marketing Salary in India 2022 : Check The Complete Guide
Digital Marketing Interview Questions: Digital Marketing-Related Questions
Employers will seek applicants who are familiar with the fundamentals of digital marketing principles, tools, and processes. Because digital marketing is such a diverse subject, the interviewer will want to know more about your abilities and experiences. You should expect questions regarding your experience with social media marketing, pay-per-click (PPC) ads, email marketing, analytics and reporting, public relations, and search engine optimization, among other topics, in addition to queries about your portfolio and professional background. A hiring manager may ask some of these following digital marketing interview questions to test your understanding of the digital marketing industry:

 
Outbound Marketing: When a marketer tries to sell a product directly to the consumer (examples: purchasing ad space, making cold calls, or going door-to-door to sell a product)

Inbound Marketing: The marketer creates videos, a social media presence, web pages, or other content that attracts potential customers, who might then consider buying or becoming interested in your product

Explain search engine optimization (SEO).

What is a keyword? How important is it from the point of SEO?

What are the key areas where you can use keywords to optimize site ranking?

Explain PPC and Google ads.

What are the primary models for determining pay-per-click?

What is Google AdWords?

What are some of the most useful online marketing tools?

What is on-page and off-page optimization?

What are the characteristics of "bad links"?

What makes digital marketing different from traditional marketing?

What types of content make up an effective digital marketing campaign?

What do you see as the difference between content marketing and content strategy? Provide some examples of each.


Click here to buy a course on Digital Marketing-  Digital Marketing Specialization Course
 
Technical Skills Questions are included in this list of digital marketing interview questions-
Technical skills questions assess your ability to put key strategies and tools into action.

You can use your previous digital marketing campaigns and outcomes to answer these questions. Remember to express your thoughts and work process clearly. Despite the fact that it is not a highly technical position, a successful Digital Marketer must be dedicated to staying current with the latest technology and tools in order to execute their work more efficiently and successfully. The following are some examples of technical digital marketing interview questions:
 
How do you pick effective digital marketing KPIs, and how do you track them?

What is your usual method for SEO strategy?

What are some digital marketing tools you have experience with?

Describe a digital marketing campaign you worked on from start to finish. What approaches did you take, what challenges did you face, and how were you successful?

What do you think is the biggest challenge in digital marketing?

What do you think is the next major trend in digital marketing?

How would you go about building an effective email marketing strategy?

What are the hallmarks of a successful marketing email?

How would you measure the success of a marketing email?

Explain an effective sales funnel you built.

Do you have experience with marketing automation?

Tell us about your experience with creating digital marketing budgets.

Explain how you know a digital marketing campaign is not successful.

What social media platforms do you think would be best for our brand?

 
Continue reading about digital marketing-
Top Digital Marketing Jargons You Must Know in 2022
Top 10 Digital Marketing Trends Of 2022
 
Questions to Ask in a Digital Marketing Interview: Personal Questions
Employers are searching for candidates that have the correct personality and work style to interact with others as well as the necessary digital marketing certifications. 
What is the biggest challenge facing digital marketing teams today?
To answer this question, draw upon your own digital marketing career, as well as your experiences as a consumer. You could cite the saturation of social-media platforms and the challenge of finding the right approach for each unique audience. Another option would be to talk about how savvy the modern consumer is, and the challenge of creating content that strikes the balance between authenticity and aligning with a company's overall brand vision. Be prepared to offer the strategies you personally use to overcome these challenges.


You might also like-
Digital Marketing Channels To Adopt In 2022
Top Skills Required To Become A Digital Marketing Expert
10 Digital Marketing Fundamentals Every SEO Pro Should Know
Top Digital Marketing Online Courses - 2022

Employers may offer personal digital marketing  interview questions like these to learn more about you.
Can you tell us about yourself?

What is your biggest accomplishment?

What are your biggest strengths?

What are your biggest weaknesses?

What kind of team environment do you thrive in?

What kind of management style do you respond to best?

What interests you most about this digital marketing position?

Why do you want to work for our organization?

Why should our company hire you?

Where do you envision yourself in five years?

What do you like most about digital marketing?

What do you like least about digital marketing?

What is your digital marketing philosophy?

What brands do you like or follow on social media and why?

What is an example of a lead-generating campaign you would be excited to work on here?
List of Digital Marketing Interview Questions: Leadership and Communication
Leadership and communication are two essential skills that every Digital Marketer needs.
Their job responsibilities often include leading digital marketing campaigns, communicating a brand's message, and presenting ideas to clients or stakeholders.
To see if a candidate has the right communication and leadership skills, employers may ask interview questions such as:

You could talk about setting up Google Alerts for any keywords relevant to your brand or company, while also highlighting your interest in completing webinars, pursuing continuing education, and attending digital marketing industry conferences. Ultimately, you need to convey to the hiring manager that you are dedicated to keeping up with the latest trends. Digital Marketers cannot afford to fall behind the times.
Give an example of how you would describe digital marketing to someone who is completely new to the industry.

How do you communicate your progress to clients and/or stakeholders?

How do you motivate your digital marketing team to do their best?

Describe a time you gave constructive feedback to a colleague.

Describe a time your team didn't agree with your direction. How did you handle it?

Tell me about a situation where you worked as a part of a team to execute a mission-critical marketing project. What role did you play?

What would you do if there was a breakdown in communication at work?

Talk about a successful presentation you gave and why you think it did well.
Behavioral questions are based on your previous professional experiences in your digital marketing career-

Employers are searching for specific examples of how you dealt with a problem. Explain the event or difficulty, how you responded, and the end or result of your actions to successfully answer a behavioural interview question.
 
Describe a digital marketing campaign you worked on that didn't go as planned. Why did it go wrong, and how did you react?
The hiring manager here will be looking to see how you deal with disappointment. In your answer, you need to clearly explain how the campaign got off-track, take some responsibility for the setback, and spell out what you learned and the steps that you would take next time to ensure a better result. One strategy would be to pick a campaign where you might have set unrealistic expectations. Discussing how you chose your KPIs and how you learned to create realistic goals will show that you are a critical thinker and problem solver with a mind for marketing strategy.


The following are some examples of behavioural digital marketing interview questions for digital marketers:
Discuss a time when your team did not agree with you.

Talk about one of your most effective campaigns. What made it so effective?

Describe a time you worked with a team to create a campaign on a tight budget.

Have you worked on a cross-functional project? How many people did this involve?

Talk about a time you were put under an enormous amount of pressure and what you did to remain effective.

What is an example of a marketing-related goal you achieved? What steps were involved with your accomplishment?

Talk about a time you took a digital marketing risk.

Have you ever had to market a product or brand you weren't passionate about?

Tell me about a major change you made to an old marketing process or strategy and the effects it had.

What was a time you combined creativity and analytical thought to overcome a problem?

 
List of Digital Marketing Interview Questions From Top Companies (Amazon, Google, Facebook, Microsoft)
To give you an idea of what top companies are looking for in digital marketing candidates, here are a few examples of interview questions from Amazon, Google, Facebook, and Microsoft.
Tell me about a time you were given tough feedback on your work performance. How did you respond?

Tell me about a time you had to solve a problem where requirements were ambiguous. Talk me through your process.

Have you used Google AdWords in your past work experience?

How would you increase the adoption of a new product or feature? How would you measure success?

What strategies for attracting new business would you apply in order to gain new accounts?

Tell me about a time you disagreed with your manager about an issue. What did you do to overcome it?

What would you improve on our website?

How would you increase conversion rates?


 

 Personalized Questions and Answers for Digital Marketing Interview

 In this section, we will be discussing some personalized questions on Digital Marketing-.
 

 Digital Marketing Fresher / Entry-Level Marketing Professional

 Below are some questions for a Digital Marketing fresher-


 How will you rate yourself on the scale of 1 to 10 based on your knowledge of Digital Marketing?

 Ans: With this question, the interviewer wants to learn if you are acquainted with your strengths and weaknesses. Make sure you do not       overestimate   or underestimate yourself.

 Do analyze what are the skills and knowledge you possess and the quantum of work you need to learn.
 

 Which is essential: the number of engagements or the likes/followers?

 Ans: Social media is not just about the number of followers or likes. Because unless these followers and likes convert into sales or boost your   business, there is no point running after increasing them. Therefore, engagement is better than followers or likes.


 What made you apply for this position in the digital marketing field?

 Ans: With this question, the employer needs to know about the business you have worked in and what made you apply here. The role? The salary?   The company? Or the location?
 

 What are the skills needed for Digital Marketing?

 Ans. Digital Marketing is an amalgamation of innovation, creativity, and analytics, one should have a creative mind, data analysis skills, writing and   editing skills, and technical skills to be a successful digital marketer.
 

 What is it that you like the least about Digital Marketing?

 Ans: This question is a bit tricky. You just have to think of a part of your role you enjoy the least, as there is always something, small or big that every   person does not like about their job. Show your passion and skills for the overall sector to convince the interviewer.
 

 Has your degree benefited your digital marketing career?

 Ans: This answer will be related to your graduate course. Mention all the subjects you opted at your university which can be beneficial for the   business in the long run.

 

Digital Marketing Executive / Experienced Digital Marketing Professional

Below are some digital marketing interview questions with their answers for a Digital Marketing executive-


How are you going to drag the attention of more potential buyers for the products /services offered by our business via social media channels?

Ans: Attention equals innovative content. If you produce good content and display it correctly to the right place at the right time it will definitely give the output. A few ways to engage your customers through Social Media are – crafting catchy headlines, posting quality visual media, hosting contests, ensuring your post has good content, focusing on your social presence, responding to comments in a timely manner, etc.
 

Do you find anything wrong with the Digital Marketing tactics that we are adhering to right now? If yes, how would you like to change it?

Ans: This question is to check that you are well acquainted with everything regarding the company you have applied for. Here you can go with proving 3 points-

You have carefully assessed the prevailing tactics and strategies of the company.

You are honest about their shortcomings which you have identified.

Offer a few effective strategies for proving that you are beyond the critics.


 How can you generate leads?

Ans: Describe the lead generation process by Sales Funnel and other digital marketing techniques like engaging directly with leads, investing in the latest technologies, optimizing informative content, automating your marketing, etc.

 

What's your strategy you are following to rank a keyword?

Ans: Ranking for a keyword is a repeatable process, you won't get the results you want 100% of the time, especially if the keyword you're trying to rank for is a popular keyword. But content marketing and SEO practices like keyword research, checking out the competition, conceptualize the content, optimizing for your keyword, etc. can help you with the rankings.


Explain the process of Facebook Marketing?

Ans: For Facebook Marketing, sharing valuable content that connects with potential customers is your most important play. You can create a Facebook Marketing plan by defining your audience, setting goals, posting interesting content and incorporating Facebook ads.
 

Do you know the latest Digital Marketing trends?

Ans: Here are some Digital Marketing trends

Voice Search
Smarter Chat
Augmented and Virtual Reality Marketing
This brings us to the conclusion of this blog post on "Digital Marketing Interview Questions." I hope you learned something new about digital marketing as a result of this article.
To know more about Digital Marketing, watch this video-