Air Force Group C Exam is one of the most sought-after exams in India. It is conducted by Indian Air Force. Candidates who are aspiring to appear for this exam should know all the details about the recruitment such as eligibility criteria, exam pattern, syllabus, and so on. For all these details, visit the official website of the Indian Airforce. Candidates should ensure that they know all the details about Airforce Group C salary and job profile to understand the nature of the profession better.  Candidates must note that there are 197 posts and the nature of recruitment is civilian type. Airforce Group C posts are paid a handsome amount of salary which makes this post very appealing for a lot of candidates.  If you are preparing for competitive exams and are looking for expert guidance, you can check out our monthly 
FREE Current Affairs Ebook- Download Now
.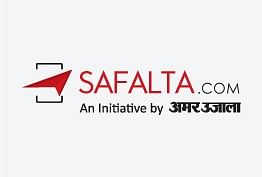 Source: https://www.finacialexpress.com/
Air Force Group C Salary 2021
After candidates are recruited as LDC, MTS, HKS & Mess Staff, and other trade staff  after clearing Air Force Group C Exam, they have to undergo training before finally being given the desired work.
Candidates joining the Air Force, are paid a handsome amount of salary as per the 7th pay commission. As per the 7th pay commission, personnel in the Indian Air Force receive only basic pay and grade pay is abolished for them. The posts either come under Level 1 or 2 of the Pay Matrix level. The basic pay starts from Rs. 18000.
Air Force Group C Salary Structure
The salary structure for Airmen after clearing Air Force Group C Exam is as follows:
| | |
| --- | --- |
| Pay Level  | Pay matrix-1 Or 2 (Rs. 18000 to Rs. 19000) |
| Basic pay | Rs. 18000 to Rs. 19000 |
| Total Air Force Group C Salary | Rs 21,000 to Rs 23,300 |


Air Force Group C Salary- Allowances 
Besides a handsome salary, Air Force Group C candidates are eligible for various allowances and benefits which add to the lucrative nature of the profession. These allowances differ on the basis of the ranks of Airmen. Some of the allowances and benefits are as follows:
Dearness Allowance
Travel Allowance
Medical Allowance
City Compensatory Allowance
Field Area/Modified Field Area Allowance
High Altitude Allowance
Composite Personal Maintenance Allowance
Education loan
Pension etc.
Air Force Group C Job Profile 
The job profile varies from post to posts. Below is the indicative list for your benefit.  
Post

Job Profile

Multi-tasking staff

Maintenance of records

Assisting in routine office work

Upkeep of the office and other general work

Any other task assigned by superior authority

Mess staff

Serve food to the officers and other staff members.

Maintenance of the kitchen area and kitchenware.

Disposition of garbage and trash.

Civilian mechanical transport driver

Drive and operate various vehicles in the office.

Locate required addresses.

Drop and pick up goods and materials.

Housekeeping staff

Cleanliness and upkeep of all the rooms.

Replenishing the supplies and refreshing the bedsheets.

Laundryman

Ensure cleaning, washing, drycleaning, drying of all clothing items.

Ensure repair and maintenance of washing machines.

Vulcaniser

Vulcanise boles in vehicle tires and maintain them.

Trim and cut broken sections of tire.

Cook (Ordinary Grade)

Prepare food following the proper kitchen etiquette.

Manage other employees in the kitchen.

Clerk Hindi Typist

Typing documents, reports, and correspondences as per requirement.

Meet deadlines and ensure proper grammar, punctuation, and spelling.

Lower-division clerk

Maintain files and records in the office or department.

Sort, distribute, and manage incoming and outgoing mail.

Store keeper

Manage and record the sales and restock the store accordingly.

Make sure that the store is well-maintained and clean.

Painter

Preparing and maintaining panting material for walls.

Ensuring upkeep of old paint and other holes, etc., in the walls.

Stenographer Grade II

Ensure accuracy during speech writing.

Attending conferences and recording the proceedings of the conference.

Carpenter

Build and upkeep the doors, floors, cabinets, and other wooden fixtures in the department.

Utilize various woodworking tools and machines.

Fireman

Extinguish fires and execute rescue in case of emergencies.

Prevent fires by conducting inspections.