Banks are financial institutions acting as intermediatory in the economic landscape. Banks are crucial aspects of the economic system involved in capital creation, saving, and lending. Indian Banking system has its root in the British Economic system, where banks were initially foreign-owned and acted as tools for financial exploitation of India.
The first national-owned Bank of India was Punjab National Bank Est in 1895 by the likes of Dayal Singh Majehtiya and Lala Lajpat Rai.
The Imperial Bank Of India came into being through The Reserve Bank Of India Act 1935.
Banking Regulation Act 1949 is a legal framework that contains rules and regulations related to the banking system.
The nationalized banks are those banks that were ones owned by the private players but due to the financial or socio-economic exigencies, the ownership was acquired by the government. In more technical terms Nationalised Banks have such an ownership structure where the government is the majority shareholder i.e. >50%.  The list of nationalized banks is important for competitive exams from a question perspective and is also relevant for banking aspirants who wish to join one of the Government banks.
Candidates must know that there is no fixed number of nationalized banks. The list of nationalized banks keeps on changing from time to time. Throughout the history of Independent India, there have been two major instances of Bank Nationalisation,  the Bank Nationalisation of 1969 was a major one.
As of today, there are 12 nationalized banks in India. Read this article to know more about the List of Nationalised Banks in India and other important aspects related to the banking sector.   If you are preparing for competitive exams and are looking for expert guidance, you can check out our daily FREE Current Affairs.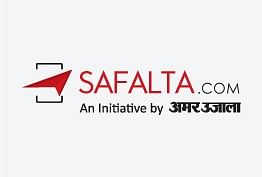 Source: https://timesofindia.indiatimes.com/
December Month Current Affairs Free Ebook: Download Here

Bank Special Online Classes: Join Detailed Batch By Safalta here!
List Of Nationalised Banks In India 
As of July 2020 after the recent mergers of government banks, there are a total of 12 nationalized banks in India. 
Nationalized Banks  Headquarter Tag Line
1. Punjab National Bank ( With the merger of Oriental Bank Of Commerce and United Bank Of India) New Delhi The name you can Bank Upon
2. Indian Bank( With Merger of Allahabad Bank) Chennai Your Tech-friendly bank
3. State Bank of India Mumbai With you all the way, Pure Banking Nothing Else, The Nation's banks on us
4. Canara Bank( With Merger Of Syndicate Bank) Bangalore Together we can
5. Union Bank of India( With Merger Of Andhra Bank and Corporation Bank) Mumbai Good people to bank with
6. Indian Overseas bank Chennai Good people to grow with
7. UCO Bank Kolkata Honors Your Trust
8. Bank of Maharashtra Pune One Family One Bank
9. Punjab and Sind Bank Rajendra Place, New Delhi Where Service Is A Way Of Life
10. Bank of India Mumbai Relationships beyond Banking
11. Central Bank of India Mumbai Central To you Since 1911, Build A Better Life Around Us
12. Bank of Baroda Gujarat India's International Bank

Check out  Different Types Of Banks In India: Know Their Functions, Categories, And More Details
Why Banks Were Nationalised
Bank Nationalisation is a policy decision, which is undertaken keeping certain goals in mind. From time to time Central Government can carry out the nationalization of banks. Though candidates must note that Nationalisation as a policy call has lost the favor of Governments post-liberalization of 1991. Nariman committee on banking reforms 1991 and 1998  has called for more private banks in India. More recent government reports like documents have called for Two nationalized banks of global standing. Yet besides knowing the list of nationalized banks candidates must be aware of the reason for bank nationalization.
Financial Inclusion of masses. 
To promote rapid growth in agriculture, small industries, and export, to encourage new entrepreneurs. 
To Discourage crony capitalisation. 
Ensure prudent lending and better management of banks. 


Important Facts Related To Banks
Allahabad Bank is the oldest Joint Stock Bank of India.
Andhra Bank was founded by Freedom Fighter Dr. Bhogaraju Pattabhi Sitaramayya
Bank of India, London, 1946 was the first bank to open a branch outside India.
The first bank to be given an ISO 9002 certificate for one of its branches — Canara Bank
The Postal Dept has issued a commemorative stamp in the name of this bank celebrating 100 years in 2011 — Central Bank of India
First Indian Bank to be wholly owned by Indians — Central Bank of India
The bank formed on the efforts of Lala Lajpat Rai — Punjab National Bank
The only merger of nationalized banks took place between — Punjab National Bank and New Bank of India in 1993
The bank whose brand equity is "Pygmy Deposit Scheme" — Syndicate Bank
The bank which was conceived by Shri GD Birla — UCO Bank
The bank which was inaugurated by Mahatma Gandhi in 1919 — Union Bank of India
The largest among nationalized banks — Punjab National Bank
The bank was established in the year 1913 as Bank of Mysore Ltd. at the instance of the banking committee headed by the great Engineer – Statesman, Late Dr. Sir M.Visvesvaraya — State Bank of Mysore
If you're preparing for government job exams, then you should check out these other similar articles too

SBI PO - Foundation Batch 2022
150+ hours Live interactive Classes
Live Interactive Classes & Recorded Sessions
Course Video subscription for 6 Months
100+ Downloadable PDF study material to boost your preparation
Special Q&A Sessions
Counseling Sessions by Expert Faculties
Recorded Backup is available for quick Revision.
Solve unlimited doubts with Subject matter experts.
A strategy session on how to attempt the exam.
Experienced Faculties (Selection oriented) 
Dedicated Telegram Group for regular updates
Special Current Affairs on Safalta YouTube Channel