You can expect questions from the state-capital-cm-governor list in the general awareness portion of banking examinations like IBPS PO, Clerk, SBI PO, Clerk, Insurance Exams, and RBI Grade B exam. It is critical that you memorize this table completely because it will allow you to quickly obtain 4-6 marks.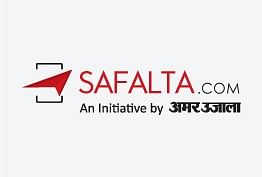 Source: Amar Ujala
Hence, to help the students, we have curated a 
complete list of chief ministers and governors of Indian states
 and union territories are given in the table below. You can learn 5-7 new words per day and revise them on a regular basis. It will help you remember their names when the exam comes around. If you are preparing for competitive exams and are looking for expert guidance, you can check out our monthly 
FREE Current Affairs Ebook- Download Now
.  
State-wise list of Chief Ministers and Governors of Indian States
As of September 2021, here is a list of state capitals, chief ministers, and governors.
| | | | |
| --- | --- | --- | --- |
| State | Capital | Governor | Chief Minister |
| Andhra Pradesh | Amaravati | Biswabhushan Harichandan | Y. S. Jagan Mohan Reddy |
| Arunachal Pradesh | Itanagar | Brigadier B.D Mishra (Retd) | Pema Khandu |
| Assam | Dispur | Jagdish Mukhi | Himanta Biswa Sarma |
| Bihar | Patna | Phagu Chauhan | Nitish Kumar |
| Chhattisgarh | Naya Raipur/Bilaspur | Anusuiya Uikey | Bhupesh Bhagel |
| Goa | Panaji | Bhagat Singh Koshyari | Pramod Sawant |
| Gujarat | Gandhinagar | Acharya Devvrat |  Bhupendrabhai Patel since -13 September 2021 |
| Haryana | Chandigarh | Satyadev Narayan Arya | Manohar Lal Khattar |
| Himachal Pradesh | Shimla | Bandaru Dattatreya | Jai Ram Thakur |
| Jharkhand | Ranchi | Droupadi Murmu | Hemant Soren |
| Karnataka | Bengaluru | Vajubhai Rudabhai Vala | Basavaraj Bommai |
| Kerala | Thiruvananthapuram | Arif Mohammed Khan | Pinarayi Vijayan |
| Madhya Pradesh | Bhopal | Anandiben Patel | Shivraj Singh Chouhan |
| Maharashtra | Mumbai | Bhagat Singh Koshyari | Uddhav Thackeray |
| Manipur | Imphal | Najma Heptulla | N. Biren Singh |
| Meghalaya | Shillong | Satya Pal Malik | Conrad Kongkal Sangma |
| Mizoram | Aizwal | P. S. Sreedharan Pillai | Zoramthanga |
| Nagaland | Kohima | R. N Ravi | Neiphiu Rio |
| Odisha | Bhubaneshwar | Prof. Ganeshi Lal Mathur | Naveen Patnaik |
| Punjab | Chandigarh | VP  Singh Badnore | Charanjit Singh Channi since 20 September 2021 |
| Rajasthan | Jaipur | Kalraj Mishra | Ashok Gehlot |
| Sikkim | Gangtok | Ganga Prasad | Prem Singh Tamang |
| Tamil Nadu | Chennai | Banwarilal Purohit | M. K. Stalin |
| Telangana | Hyderabad | Dr Tamilisai Soundararajan | K. Chandrashekhar Rao |
| Tripura | Agartala | Ramesh Bais | Biplab Kumar Deb |
| Uttar Pradesh | Lucknow | Anandiben Patel | Yogi Adityanath |
| Uttarakhand | Dehradun | Baby Rani Maurya | Pushkar Singh Dhami since 4 July 2021 |
| West Bengal | Kolkata | Jagdeep Dhankar | Mamata Banerjee |
Attempt Free Mock Tests- Click Here
The following is a list of Union territories, along with their capitals and LG/Administrator.
Union Territory

Capital

Governor

Andaman & Nicobar

Port Blair

Shri. Devendra Kumar Joshi (Lieutenant Governor)

Chandigarh

Chandigarh

Shri. V.P. Singh Badnore (Administrator)

Dadra and Nagar Haveli and Daman and Diu

Daman

Shri Praful Patel (Administrator)

Delhi (National capital Territory of Delhi)

New Delhi

Shri Anil Baijal (Lieutenant Governor)
Chief Minister: Arvind Kejriwal

Jammu and Kashmir

Srinagar (May-October) Jammu (November-April)

Shri Manoj Sinha (Lieutenant Governor)

Lakshadweep

Kavaratti

Shri Praful Patel (Administrator)

Puducherry

Puducherry

Dr. Tamilisai Soundararajan (Addl. Charge) (Lieutenant Governor)
Chief Minister: N. Rangaswamy

Ladakh

Leh

Shri Radha Krishna Mathur (Lieutenant Governor


Following the repeal of Article 370 from the Indian Constitution, India's number of states has stayed at 28, while the number of Union territories (UTs) has risen to nine. There are three UTs with bicameral legislative assemblies: Delhi, Puducherry, and Jammu and Kashmir.
Appointment of Chief Minister
Our constitution makes no mention of the qualifications required to be nominated Chief Minister (CM). The Governor appoints the Chief Minister, according to Article 164 of the Constitution. This does not, however, imply that the governor is free to appoint anyone as the state's or UT's Chief Minister.
Powers and functions of the Chief Minister
The powers and functions of CM can be classified under the following heads:
With respect to the council of ministers:
The following are the powers of CM with respect to the state council of ministers:
He recommends that the Governor designate anyone as a minister. The Governor appoints ministers only on the recommendations of the Chief Minister.
Allocation and reshuffle of ministerial portfolios.
In the event of a disagreement, he can ask the minister to resign.
Oversees, directs, and supervises the work of all ministers.
If the Chief Minister resigns, the entire government must resign as well.
With Respect to Governor:
The Chief Minister serves as a liaison between the Governor and the state council of ministers, according to Article 167 of our constitution. The Governor's responsibilities include the following:
The CM must inform the Governor of any decisions made by the council of ministers concerning state administration.
Whenever the Governor requests information about the decisions made or the administration, the CM must offer it.
When a decision has been made without the input of the cabinet, the Governor may request that it be considered by the council of ministers.
The CM advises the Governor on critical appointments such as Attorney General, State Public Service Commission (Chairman and Members), State Election Commission, and so on.
With Respect to State Legislature:
He announces all of the policies on the floor of the house.
He advises the Governor to dissolve the legislative assembly.
He advises the Governor on calling and proroguing the State Legislative Assembly's sessions as needed.
Other Functions:
On the ground, he has the authority to keep in touch with the people on a regular basis and learn about their concerns in order to implement policies on the assembly floor.
He is the President of the State Planning Commission.
He serves as vice-chairman of the concerned zonal council for a year on a rotating basis.
In times of crisis, he serves as the state's crisis manager.

So, based on the preceding description, the Chief Minister of a state has a wide variety of responsibilities. He is the leader of the state's MLAs who were elected by the general public. We hope that our curated list of Indian states and UTs along with their chief ministers and governors turned out to be useful for you. Stay tuned with Safalta to get more such content!

Explore our list of free courses curated for your benefits click here
If you're preparing for government job exams, then these informational articles will definitely help you

Also Read:
Daily Current Affairs- Free Class
Current Affairs is an important section of Banking, SSC, Railways & Defence exams, and aspirants who are preparing for the upcoming exams in 2021 must be well prepared with this section
It will Include Daily, Weekly & Monthly Current Affairs
Daily Live Classes & Recorded Sessions
Course subscription for Life Time
Downloadable PDF study material to boost your preparation
Recorded Backup available for quick Revision